Buy pallets for transport and storage
Pallets are of course indispensable for the storage and transport of goods. At Rotomshop you will therefore find the right load carrier for all kinds of goods. We have a wide range, so there is always a suitable pallet for you. You can choose from pallets in different versions. You can choose from the various materials, dimensions and load-bearing capacity of the pallets. At Rotomshop.co.uk you can choose from wooden pallets, plastic pallets or wood fibre pallets. Many of our pallets are available directly from stock. In addition, all new pallets meet the latest quality requirements and guidelines. At Rotomshop UK you are therefore always assured of a pallet of high quality. Feel free to take a look at our wide range. There is guaranteed to be a pallet that is suitable for your supply chain. An overview of our types and categories of pallets:

Pallet types
A pallet is generally used as a transport unit. This means that goods are often transported on a pallet. Depending on the goods you have to transport, you can choose a suitable pallet from us. You should pay attention to several things. Think, for example, of the material, the dimensions and of course the carrying capacity. These are all things that are important when selecting the right pallets. Fortunately, at Rotomshop.co.uk we always have a suitable pallet for you. Convenient filters allow you to narrow down the wide range to the options that are practical and useful to you. For example, it is possible with us to select or filter pallets based on their load capacity, material or dimensions. This way you can be sure that you choose the right pallet before you order it.
Collomodular system for pallets
Standard pallet sizes are collomodular. This means that all other products and packaging that are also made according to the collomodular system make optimal use of space when used together. There are two commonly used collomodular pallet sizes: the 1200x800 mm euro pallet and the 1200x1000 mm block pallet / ISO pallet. All sizes that you see in the image below refer to the sizes of these two pallet types and therefore combine optimally with them. This way you make optimal use of your pallet location during storage and transport.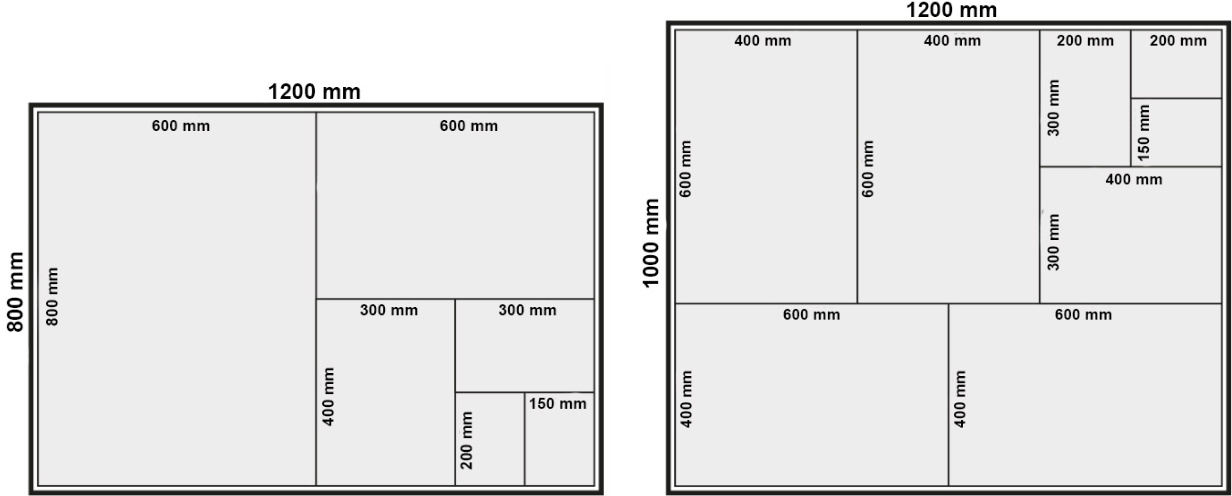 Blogs about pallets
Would you like to learn more about our pallets and their applications? Then read one of our blogs!
Buy pallets online
You can easily buy wooden pallets, such as Euro pallets, single-use pallets, or chemical pallets online from us, but also plastic pallets. We supply all kinds of different types of pallets. This includes pallets made of plastic, wood or wood fibre. In addition, you have come to the right place at Rotomshop UK for all associated accessories. You can easily find everything that has to do with pallets on our webshop. Whether it concerns pallet collars or pallet cages, stacking corners or lids, you will find it all on Rotomshop UK. You can buy new pallets from us at competitive prices. All you need to do is select the desired pallet and any accessories. View our total offer online. If you are interested in buying pallets or other load carriers, you can order them directly on our webshop. If you have any questions or would like to purchase a larger quantity, please contact us via [email protected]  or 01777 322100 for a quote.