Buying new pallets for transport & storage
You can easily buy new pallets online at Rotomshop UK, the online specialist in load carriers such as pallets, roll containers and plastic boxes. You will find our new pallets for transport and storage in all shapes and sizes and for various applications. For example, think of the industrial sector, retail, food industry, logistics industry and pharmaceutical industry. The ideal pallet for your work is always included. Take a look at the webshop to see which one is most suitable for your application.
Types of new pallets
We can group our range of new pallets according to their dimensions and application. When opening the links below, make sure that you select the ' New ' box under the ' Condition ' filter so that only the new pallets are visible.
Blogs about pallets
Would you like to learn more about our pallets and their applications? Then read one of our blogs!
Blog: Euro pallet dimensions and weight
Blog: Euro pallet (EPAL): five important facts in a row
Blog: Buying pallets with the pallet signpost
Blog: Buying pallets as a private person
Blog: Display pallets - widely used during peak times
 
Collomodular formats
The standard pallet sizes 1200x1000 (block pallets) and 1200x800 (Euro pallets) are collomodular. This means that all other products and packaging that follow the same collomodular system make the best use of space when combined in transport and storage. Block pallets (1200x1000 mm) and euro pallets (1200x800 mm) have the most common collomodular pallet sizes. The image below provides insight into how these dimensions relate to each other.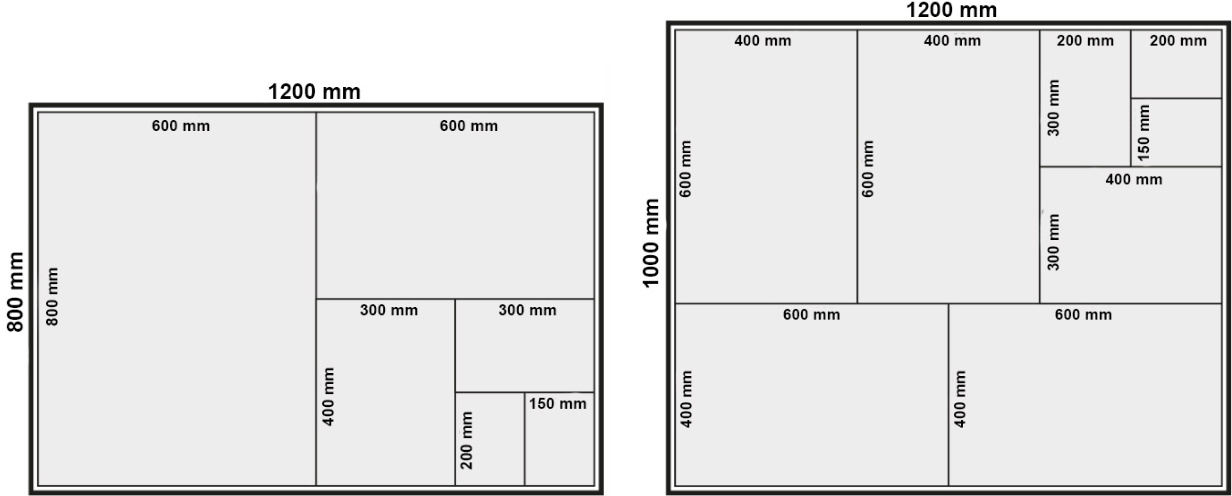 Buy new pallets online
You can easily buy new pallets made of wood, plastic or presswood online on our webshop. In addition, you have come to the right place at Rotomshop UK for all applicable accessories. Also related items such as pallet collars or metal pallet converters and pallet collar lids. You can find it all on Rotomshop.co.uk. With our filters, the wide range can be narrowed down so that you can see the possibilities that are practical and useful for you at a glance. With us, it is possible to select pallets based on their load capacity, raw material, dimensions and more. This way you can easily choose the right pallet for your job. Whatever type of pallet you are looking for, you will always succeed at Rotomshop UK!
Contact
If you cannot find the information you need online on our webshop or in our blogs, please feel free to contact us. Customer friendliness is a top priority at Rotomshop UK. We like to help you. This way we can give you personal advice about the various types of pallets and how many you may need. Together we will certainly find the most suitable pallet. Would you like to know more about the different types of pallets, or would you like to order larger quantities? No problem! For more advice, you can contact us via [email protected] or via 01777 322100 for a quote.